Dream team challenge marks 35 years
Trinity Hospice staff have come up with an ingenious way to celebrate their 35th anniversary, raise money and keep fit at the same time.
Around 30 staff members have signed up to a 'dream team' challenge. Some of them will run, some will walk, some row and  others cycle during September to reach a magical joint 3,500 mile total.
The Covid-19 pandemic has made the hospice's 35th birthday year the most challenging it has ever faced, but staff were determined not to let is pass by without a special fundraising effort.
Health Care Assistant Edyta Whitcombe said: "This year has changed our lives in so many ways. Here on the In-Patient Unit we decided to gather as many colleagues together as possible in one big challenge, raising money to enable us to carry on providing excellence in palliative care. We may be socially distanced during the challenge, but we are together in our hearts and minds. We can't wait to get started."
Linzi Warburton, hospice Head of Fundraising, said: "Our plans for a special 35th birthday year have been derailed by Covid-19, but staff wanted to do something to help, especially as we are facing a £1.5million shortfall in funding because of the impact of the pandemic.
"It's fair to say that every staff member has faced both professional and personal challenges over recent months, but this joint effort organised by our nurses should provide a bit of light relief and raise some much-needed funds."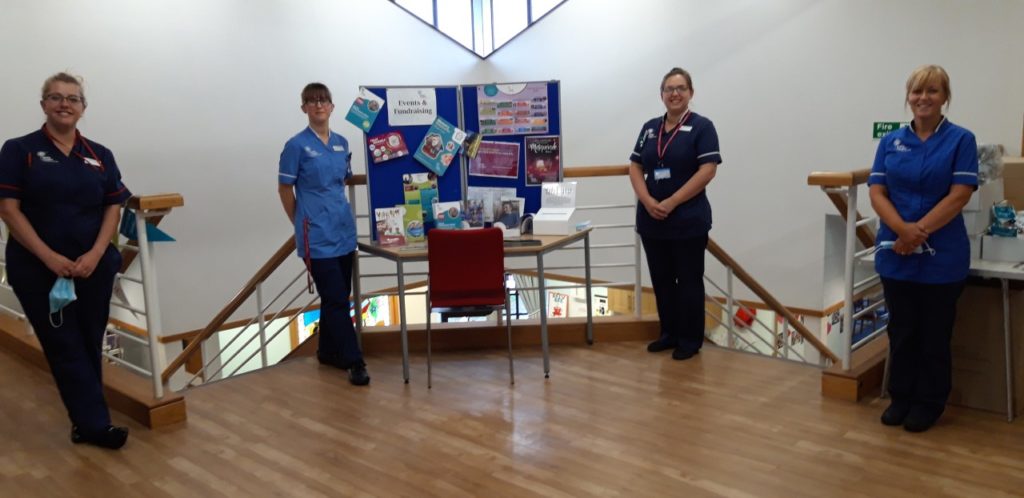 Pictured from left:
Ward manager Cathy Whittaker
Healthcare assistant Edyta Whitcombe
Sister Sam Moore
Senior Staff Nurse Kirsty Jones