Blackpool Colour Run - Our Sponsors
Our 2021 Blackpool Colour Run is kindly sponsored by: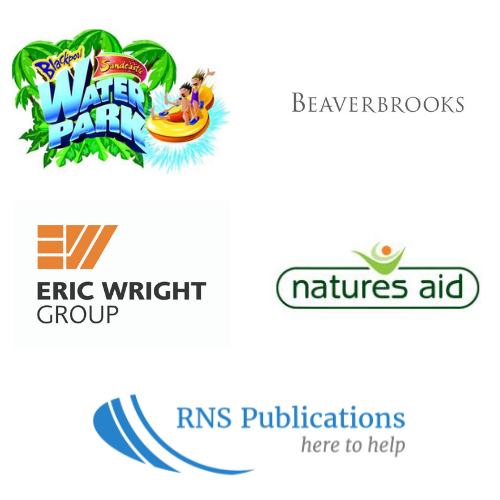 Become a Sponsor
If you're looking for a fun way to support Trinity Hospice and want your business and brand seen at a huge public event, look no further than Blackpool Colour Run.
Starting from Starr Gate Beach, the course will head south for 1.5km to towards St Annes, before turning and heading back along the same stretch of beach.  After an explosively colourful send-off at the start line, five coloured paint stations will be based along the course, ending with a rainbow-tastic, multi coloured finish line!
The Blackpool Colour Run has a maximum capacity of 2,000 participants, with an expected 300 spectators, making it a fantastic opportunity to promote your brand and business.
If you would like further information on how your company can become a paint station sponsor, please contact our Corporate Sponsorship Manager, Janet, on 01253 952559 or janet.atkins5@nhs.net