If you're looking for a new fundraising challenge this year, we're excited to bring you some fantastic UK-based, outdoor events!
Join Team Trinity and take on a UK challenge event to raise funds for local hospice care.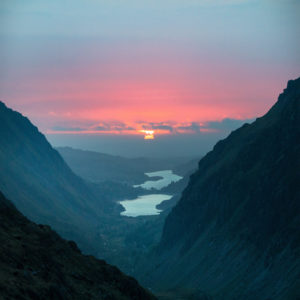 How to Book
The sooner you register, the sooner you can start training and fundraising for Trinity Hospice.
Hadrian's Wall, Snowdon at Night and the UK Three Peaks are open challenges organised by Global Adventures. You will take part with other like-minded individuals who are fundraising for a variety of causes.
Hadrian's Wall
· 17th September 2021 – 19th September 2021
UK Three Peaks
· 2nd - 4th July 2021
· 20th - 22nd August 2021
Snowdon at Night
· 7 Aug 2021 – 8 Aug 2021
Once you have booked your place with Global Adventure, let us know by emailing trinity.events@nhs.net so that we can send you your Trinity fundraising pack.
How your participation supports Trinity
At Trinity Hospice we provide essential, compassionate care on the journey towards the end of life. We want everyone on the Fylde Coast to have access to good end of life care in the place they choose: the hospice, the hospital, a residential nursing home or their family home.
As we receive only a fraction of our annual running costs from the Government, we rely on voluntary donations to keep our doors open. This is now more vital than ever during these unprecedented times. Every penny of your sponsorship raised from a UK challenge event will go towards patient care and allow us to keep adapting and expanding our services as we fight against COVID-19.
Thank you for your support.
If you would like any further information about any of our UK Challenge events or Yorkshire Three Peaks, please email trinity.events@nhs.net or call the fundraising team on 01253 359362.